VoIP & BROADBAND


Voice over Internet Protocol (VoIP), is a technology that allows you to make telephone calls using a broadband Internet connection instead of a regular phone line. VoIP converts the voice signal from your telephone into a digital signal that travels over the internet then converts it back at the other end so you can speak to anyone with a regular phone number. When placing a VoIP call using a phone with an adapter, you'll hear a dial tone and dial just as you always have. VoIP may also allow you to make a call directly from a computer using a conventional telephone or a microphone.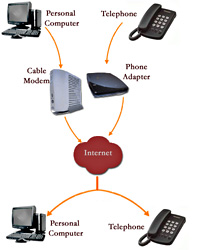 What Kind of Equipment Do I Need?


A broadband connection is required. This can be through a cable modem, or high speed services such as DSL or a local area network. You can hook up an inexpensive microphone to your computer and send your voice through a cable modem or connect a phone directly to a telephone adaptor. Products like SKYPE etc. enable you to talk to your family and friends for free across the internet using a simple microphone and speakers on your computer or indeed a handset made especially for your home.



Unlock the Front Door from Any Telephone


You can now open the front door in the home from any telephone handset, (digital) and communicate with visitors at the front gate or front door. Itís simple and easy. With video phones you can also see who is there as well. Visitors activate the system by pressing the doorbell on the outside intercom unit, which then sends a distinctive ring to every telephone. The system allows you to speak with visitors before you answer the door. Adds safety and convenience while answering the door.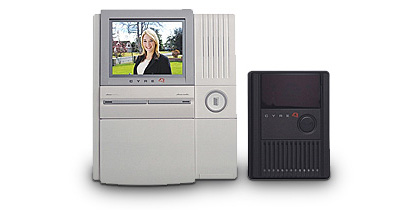 Contact us now to find out how to save on phone calls using VoIP technology.